Invisalign is the brand name for a type of thin clear aligner used in orthodontic treatment. The aligner is made of SmartTrack, a flexible thermoplastic material. As the name implies, this product is intended to make orthodontic treatment "less conspicuous," as defined by the American Association of Orthodontists.
Although Invisalign aligners are not completely invisible, these clear coverings fit tightly over the teeth and are much less visible than traditional braces' brackets and wires.
What kinds of dental problems can Invisalign treat?
Invisalign can be used to treat a variety of issues, including crowding and spacing issues, as well as mild to moderate bite issues.
According to the Invisalign webpage, it can be used to treat the following dental issues:
Some overbite, underbite, and crossbite problems
Open bite
Teeth gaps
Crowded teeth
What is the significance of wearing them?
The first step is to visit an orthodontist, who will create a 3-D image of the mouth and jaw. They'll use this image to devise a strategy for moving the teeth into their proper position.
The plan will then be used by the orthodontist to create a series of customized plastic aligners. These aligners will gradually shift and move the teeth into the desired positions by applying pressure to them.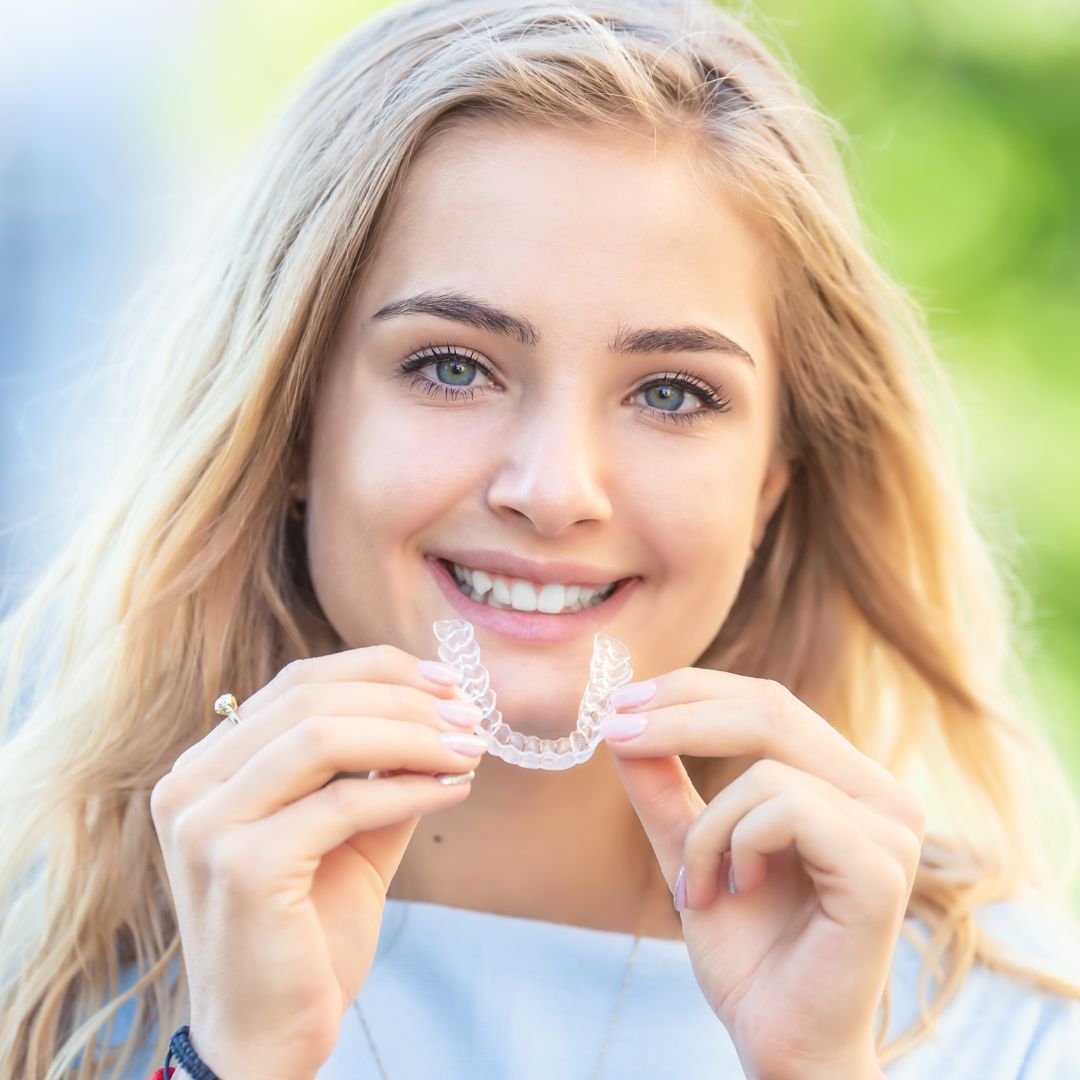 I have been going to Rosenberg Smiles for years!!! They have a gorgeous office that is so clean and very modern. The entire staff is professional and friendly.
I have been a patient of Dr. Tanvi Dusane's for many years. I would not want to go to anyone else. Her office staff & hygienists are top-notch as well.
Very kind staff, the rosenberg tx dentist is very informative and helpful. Very easy process. I was in and out within an hour!