Dentures & Partial Dentures in Rosenberg
Dentures can be an affordable and attractive option for restoring your smile after tooth loss. Unfortunately, many patients have outdated notions about how dentures feel and look. With today's materials and denture designs, there's no reason that a denture needs to be noticeably artificial.
There are different types of dentures for different tooth loss scenarios. Partial dentures are used when a patient only needs to replace a few teeth. Complete dentures are appropriate when the entire upper or lower arch (or both) needs to be restored. The appliances, whether partial or complete, are made of acrylics or other plastics and mimic the appearance of teeth and gums.
Partial dentures can be removable, in which case they are attached to the teeth using metal clasps, or fixed. Complete dentures may or may not also require denture adhesive to stay in place. Patients with dentures that have a close fit may not need this extra adhesive.
Today's dentures are made of high quality materials that share many optical characteristics of biological teeth. The use of these materials results in an appliance with a lifelike aesthetic. Additionally, many models of dentures can be custom designed to match your natural smile or even improve on it if you wish. If you are getting partial dentures, you should discuss your overall smile goals with your dentist, as some procedures – such as teeth whitening – will need to be completed before you are fitted with the denture.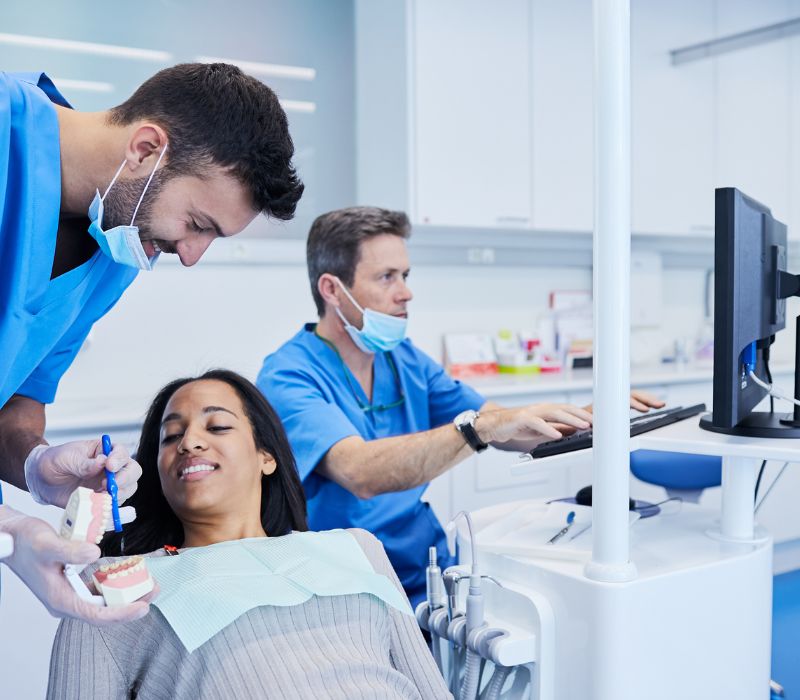 A Customized Fitting
The process of getting fitted for dentures can differ somewhat from patient to patient depending on the design of the appliance. In general, the dentist will take dental impressions of the area for which a partial denture is being created or of the entire gumline for a complete denture. If the patient is getting a conventional appliance, this will take place after sufficient time has passed to heal from all extractions. Some dentures are designed to be fitted as soon as the teeth are extracted, however. Discuss your various options with your dentist.
The impressions are then sent to a dental laboratory that creates the appliance, and when that appliance is ready, you will return to our office to be fitted with it.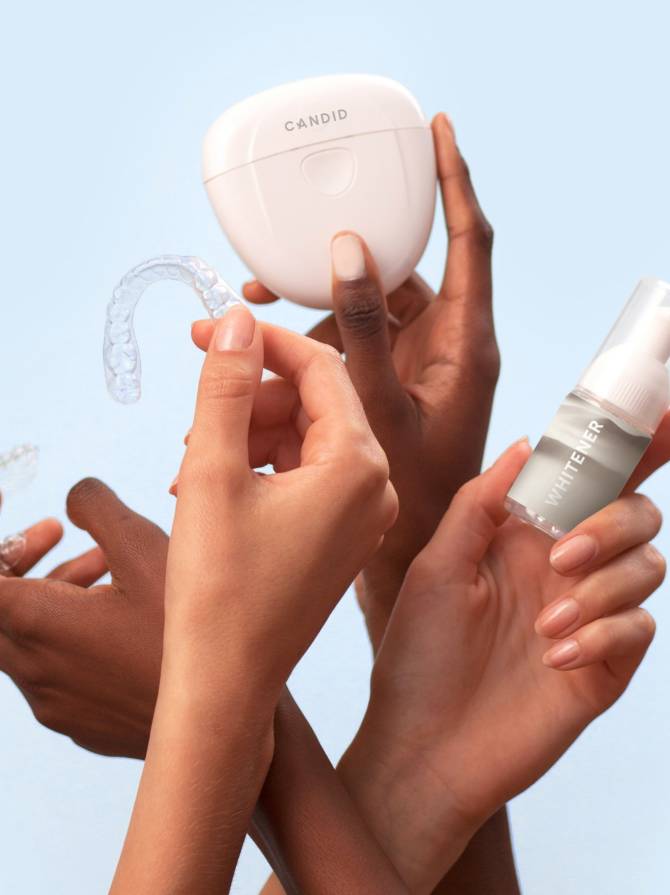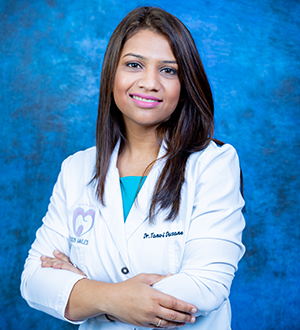 holds a Texas state dental license
Dr. Tanvi Dusane holds a Texas state dental license. Dr. Dusane attended TEXAS A&M University for her Master's degree in Public Health – Epidemiology and Biostatistics.
I have been going to Rosenberg Smiles for years!!! They have a gorgeous office that is so clean and very modern. The entire staff is professional and friendly.
I have been a patient of Dr. Tanvi Dusane's for many years. I would not want to go to anyone else. Her office staff & hygienists are top-notch as well.
Very kind staff, the rosenberg tx dentist is very informative and helpful. Very easy process. I was in and out within an hour!