Dental Implants in Rosenberg
A dental implant is an artificial tooth root that is placed into your jaw to hold a replacement tooth or bridge. Dental implants are an ideal option for people in good general oral health who have lost a tooth or teeth due to disease injury, or some other reason.
Dental implants are designed to provide a foundation for replacement teeth. Lost teeth impede the ability to eat, interfere with speech and erode confidence. The dental implant involves placing a titanium post into the jawbone to hold artificial teeth in place. When missing teeth are replaced, you will be able to eat as you would with natural teeth and your smile and facial structure are improved.
Dental implants are based on artificial tooth roots made of titanium, which are implanted into the bone of the jaw using a simple and painless procedure. Over a few months, the titanium fuses with the bone and creates a secure foundation.
Once that happens, a small pillar or abutment is screwed into the titanium implant to complete the foundation. Natural-looking porcelain crowns are then fitted over the pillar, creating a strong tooth that blends in perfectly with your natural teeth in shape, size, color, and fit.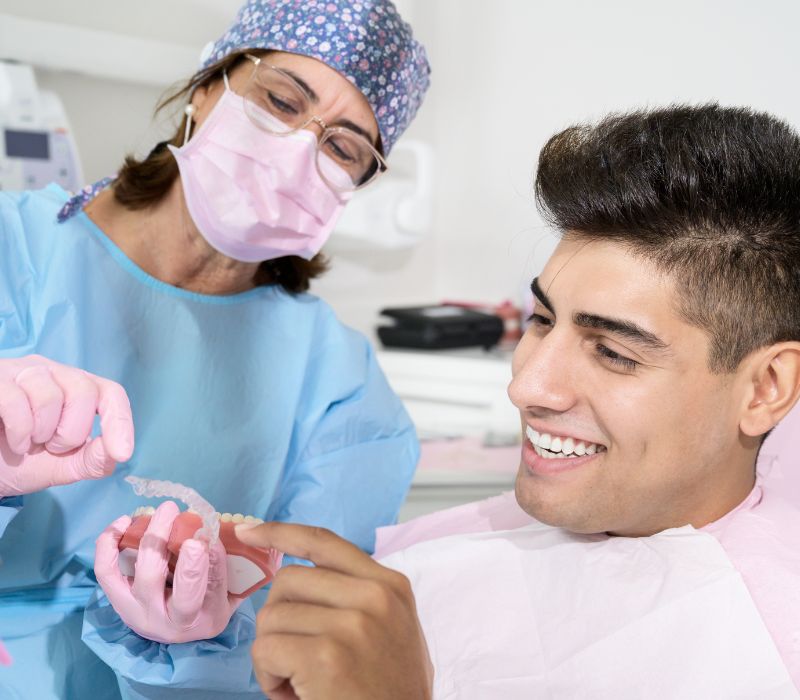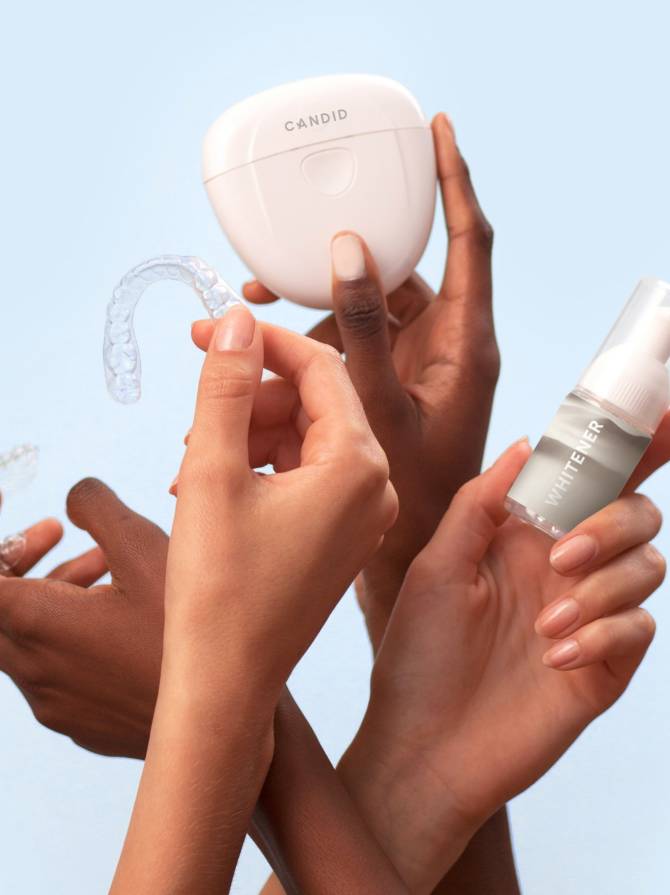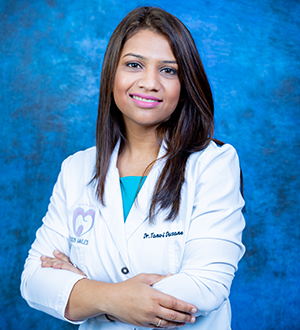 holds a Texas state dental license
Dr. Tanvi Dusane holds a Texas state dental license. Dr. Dusane attended TEXAS A&M University for her Master's degree in Public Health – Epidemiology and Biostatistics.
I have been going to Rosenberg Smiles for years!!! They have a gorgeous office that is so clean and very modern. The entire staff is professional and friendly.
I have been a patient of Dr. Tanvi Dusane's for many years. I would not want to go to anyone else. Her office staff & hygienists are top-notch as well.
Very kind staff, the rosenberg tx dentist is very informative and helpful. Very easy process. I was in and out within an hour!